Books of the Marvels of the World – 21 Best Travel Books of All Time
For me, quality travel literature goes beyond a travel journal or a simple list of dates and
events.
The "travel-adventure" genre is WAY overdone and generally quite boring to me. Travel literature is writing of high literary value that sets down for posterity the experiences of a man or woman traveling in a land and/or culture significantly different from the author's home. Travel literature is contemplative, thoughtful, aesthetically pleasing and significant for future historians.
Below is a list of my twenty-one best travel books. I realize this list is, by nature, incomplete. First of all, I haven't read all that is out there. I've stuck to only what I've read. On top of that, some of the greatest travel accounts may simply no longer exist!
What I wouldn't give to read Pytheas of Massalia and Skylax among others. But these are, for the most part, lost to history.
I've chosen the below then for the historical significance, cultural descriptions and insights and, in the case of several, for stylistic reasons.
In the comments, feel free to fill me in on your best travel books of all time!
1. The Odyssey. Homer
Needless to say, part of the canon of western literature. A sequel to the Iliad, this poem was composed near the end of the 8th Century BC, in Ionia. The story centers mainly on the Greek hero Odysseus and his ten-year journey home following the fall of Troy, sometime around 1100BC. At times tedious to read and at times thrilling and all absorbing. Should such clear mythology REALLY begin my list? Its just one of the greatest travel tales every told, real or imagined. (HEADS UP: the Fitzgerald translation is my preferred).
2. A Record of Buddhistic Kingdoms. Fâ-Hien
A record of the Chinese monk's travels in southern Asia, Sri Lanka and India from 399-414AD. There is no information on Fâ-Hien other than what he himself tells us in his book. He was on the trail of the Buddhist Books of Discipline and trailed the legendary footsteps of Buddha. For those curious about the details of Buddhist traditions of the time its chock full of details. I was less interested in those aspects of the book than the keen observations made about ancient cultures and the excitement of the travelougue.
3. Rihla. Ibn Battuta
Leaving his home of Morocco in 1325, Ibn Battuta first traveled to Mecca and never looked back. He visited India and China and deep into modern Russia along the Volga River valley as well as far south into Africa to Tanzania. He visited Sri Lanka, the Maldives and Spain.
I know, I know…who am I to criticize the "greatest traveler

of pre-modern times"? Well….allow me to a small complaint here. Ibn Battuta didn't chronicle his twenty-some years of travel until well after he had settled down and his memory had faded somewhat. So, the book often times comes off as a simple list of names and places with a little historical background. It can be lacking in the detailed observation of culture and customs I had hoped for. Nonetheless, the journey itself is extraordinary and the mosaic of the Islamic world of time makes it well worth the read.
4. Books of the Marvels of the World – The Travels of Marco Polo. Rustichello da Pisa and Marco Polo
Controversy aside, perhaps the greatest travel account of all time. This 13th-century travelogue was written down by Rustichello da Pisa apparently from stories related to him by Marco Polo while they were prisoners of the Genoese in 1299. The book describes the travels of Polo through the lands of Asia, Persia, China, and Indonesia during the years 1271 and 1291. Polo wasn't the first, there were of course André de Longjumeau and William of Rubruck among others (and Ibn Battuta covered far more territory), but the impact of Polo's account changed maps and heavily influenced Columbus.
5. Naufragios. Álvar Núñez Cabeza de Vaca
I remember laying under the covers at night with a flashlight obsessing on this book when I was about ten years old.
In April, 1528 Pánfilo de Narváez brought armored men to the west shore of
Florida. Cabeza de Vaca was one of Narváez's men. Narváez landed his army and sailed his fleet for the mouth of the Rio de las Palmas (Rio Grande). The two forces were meant to meet several months later to create a colony at the mouth of the great river. He never found the river and sailed back for his men. But they were gone. Three hundred men had disappeared between the forest and the sea.
Only Cabeza de Vaca and four others survived. They walked for seven years to reach the safety of the Spanish colony in Mexico. They walked from Florida to Oklahoma, through Texas to New Mexico. From there they walked south through Sonora, Durango and Sinaloa to Mexico City. Cabeza de Vaca's account was published in 1542 as La Relación.
6. Travels with a Donkey in the Cevennes. Robert Louis Stevenson
I agree with Junius Maltby (The Pastures of Heaven), Travels with a Donkey is one of the greatest literary works in the English language. Sickly young Stevenson took to the road in the early fall of 1878 on a 12-day, 120-mile solo hiking journey through the glorious Cevennes in southwestern France. The result? His first published literary work. The area was wracked by poverty. The Catholics and Protestants of the area maintained a strict religious ghettoization as memory of the Camisard Rebellion in 1702. This is all noted, however it is Stevenson's warm, touching appreciation of the landscape that gives this work power. Re-tracing his route is on my bucket list.
7. Travels through Sweden, Finland, and Lapland, to the North Cape, in the Years 1798 and 1799. Giusseppi Acerbi
This is one I can actually say I read in the original. Pouring through the first edition (1802) deep in the bowels of the Finnish national library is one of my finest memories. Turning the 200 year old pages was priceless. Its also just plain good reading. Acerbi traces his route through Sweden and Finland and ultimately to the North Cape. Although Italian, Acerbi composed the work in informative and accessible English. He has a sense of humour and an astounding eye for natural and anthropological detail. I retraced portions of his route for my book Notes for the Aurora Society
.
8. The Journals of Lewis and Clark. Meriwether Lewis and William Clark
Go right to the originals on this one. Yes, much as been written ABOUT the famous 1804 to 1806 expedition from St. Louis to the Pacific Coast in Oregon (the best perhaps being Ambrose's Undaunted Courage) but the journals in and of themselves are stunning reading. Surprisingly, the journals were never published – much to Thomas Jefferson's frustration. They sat in the basement of the American Philosophical Society for nearly 100 years (a fascinating and detailed history of the journals can be found here) before gaining scholarly interest. The writing is accessible and fun. The illustrations fabulous. And the way in which these guys husbanded their team across the continent with little violence and no loss of life is astounding. If you have any interest in the American West before is was raped and pillaged, this is the work to read. The Journals can be accessed here.
9. Personal Narrative of a Pilgrimage to Al-Madinah and Meccah (volumes 1 and 2). Captain Sir Richard Francis Burton
Another one of those that inspired me as a kid. Burton was one of the greatest travelers of all times, speaking a total of 29 languages and dialects. He was certainly one of the most brilliant men of the past 500 years. He translated the Kama Sutra and One Thousand and One Nights, searched for the source of the Nile and criticized colonial policy so fiercely his career hit a glass ceiling. Burton made the Hajj in 1853. I can't help but think that there was more to this journey than meets the eye. It's my personal opinion that Burton was a devout, if secret, Muslim at the time of the journey. His knowledge of Arabic and the intricacies of Muslim customs amazes, but what it offers the Western reader is an accessibility to the Muslim culture that is hard to get elsewhere. Although a bit stiff in style, the descriptions are fascinating and the cultural minutiae borders on jaw-dropping (and occasionally eye-lid dropping). It's one of the great adventures.
10. Far Tortuga. Peter Matthiessen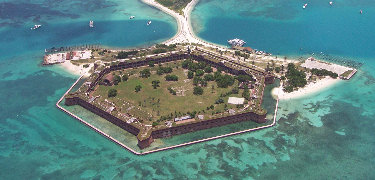 Pure beauty. From the moment the sun rises over the Windward passage, you cant help but think that Matthiessen attempted to wrap the whole of the cosmic process into his journey. Is this book the eye of God? It is so beautiful, it's possible. I usually do not like present-tense writing but here it works. In many ways, this book reads like a play and surely the characters are over-exoticised to a point but this is an incredible meditation on both THE SEA and life aboard a schooner.
11. Riding the Iron Rooster. Paul Theroux
I've always thought that after five minutes with Theroux I'd want to sock him in the face. I mean, I totally respect the guy for his intelligence and amazing travels but he is such a smug punk I probably couldn't stand him. So, all that said….while not a great writer his books are fabulous. This one in particular still stands out. Despite the fact that it is almost 25 years old it is a great insight into modern China. For slightly more than a year Theroux travelled through China from the tropical south to the desert north and west in an attempt to understand how it was emerging from cultural change. While Theroux's prejudicial eye can be offensive at time, he doesn't miss and thing – and he is honest. A worthy virtue.
12. In Patagonia. Bruce Chatwin
For me, this is arguably the most beautiful book ever written. I've read it a dozen times and feel like I still don't quite "get it". Chatwin is the unsurpassed stylist of travel writing. His sentences are tight and beautifully composed, poetic in nature. Published in 1977, the book chronicles (kind of) Chatwin's romp through Patagonia. He steps out of the typical academic conventions of travel literature and while is eye for historical detail (not to the captivating way it is related) is astounding you often wonder…is this for real? The journey seems captivated by the ether. This is a book that transcends "plot" and touches on the real essence of travel.
13. The Songlines. Bruce Chatwin
Another incredible Chatwin read. Again, the writing style is stunningly beautiful. This time Chatwin goes to the heart of Australia seeking to understand his own restless nature – with which he burdens all humanity. Part essay, part travelogue and all dubious anthropology and rhetorical circles. The "Bruce" of the book is clearly not Bruce Chatwin the writer. "Bruce" is a clumsy westerner with imperialistic notions trying to understand the blacks. It's a fascinating literary tool. Through Bruce's stumbles into aboriginal culture the reader can access an honest essence of "the songlines". This is a rambling exploration of landscape, transhumance and the origin of violence in humans. Brilliant.
14. Into the Wild. Jon Krakauer
When this book first came out, my father gave me a copy. He said "this guy reminds me of you". I took it as an insult because I knew my father did not like my adventure/travelling/writing ways. So I tossed the book in the corner. A year later, my brother said "It may not be the insult you think". Krakauer documents the short life and untimely death of a brilliant young man named Chris McCandless. A young traveler seeking himself through wilderness. Much as I did. The reason McCandless is famous is that he didn't make it. A lost but admirable young man, Krakauer does his journey and ultimate failure justice. By the way…the movie Sean Penn made of this book is incredible as is the Eddie Vedder soundtrack. Prepare for an emotional stunner.
15. Travels with Herodotus. Ryszard Kapuściński
This 2004 book mixes the great Ryszard Kapuściński's travels as a Polish newspaper correspondant in the 1950s, 60s and 70s with excerpts from The Histories by Herodotus. Kapuściński gave us many great books but what is so charming about his memoir is how a young man is "thrown" out into the strange wide world and forced to adapt. Forced? 'Chose' more likely and that is what makes great travelers great. What Kapuściński wanted to show us, I think, is that the world has actually changed little in 3000 years. Or maybe that the world has been changed but Humans have failed to change themselves. A warning. This is not the book for the passive reader. Much as with with Proust's Remembrance of Things Past (while lacking the curlicues that makes Proust hard to read) you can't cruise this one or you'll miss the point.
16. Roughing It. Mark Twain
Well, it's Mark Twain. Sarcastic, irreverent and "fork-toungued", this take on the USA of 125+ years ago is insightful and fun and lends what I find to be an honest account of the Euro-American invasion of another people's land at the time of Twain's journey's Americans seems both heroic and yet cruel and ridiculous. Ironically, the truth is in the stretching of facts. In my opinion, the best two parts are the stage to Nevada and then the meeting with the Mormon leaders. Twain is a sly SOB. The part about throwing empty whiskey bottles at whales on the boat to Hawaii is…telling. And yet the Hawaiian section of the book is hardly worth reading. Inserted at the behest of his publisher, the section does not have the same energy as the wild-west that pulls Twain in. Fun book.
17. Across Asia from West to East in 1906-1908. Carl Gustaf Emil Mannerheim.
A Russian spy at the time of his journey, Mannerheim would later lead the Finnish fight against the Soviet Union in the Winter War of 1939-40 and serve as President of Finland. Quite a life.
This extremely aesthetically pleasing account details his journey by horse from Central Asia through North China to Beijing. His job was to gather detailed information about China's military forces and their training. He was also scoping Chinese political and economic reform and they ways that would impact military capacity.
Being the brilliant man he was, though, Mannerheim made detailed scientific observations of geographic, ethnologic and archaeological interests. A great introduction to the linguistic and cultural details of the area, its history and how life in Central Asia passed in the days before World War I.
18. The Road to Oxiana. Robert Byron.
A combination of the lyric, the dissertation and the comic, this is one of the most beautiful books every written (Have I made that claim before in this series? Probably. I make no apologies. These are my favorite books!). Chatwin called it "beyond criticism". I agree. This is a book that allows you to taste the tea, smell the leaves and the dust and feel the cool air of the oasis… AND to experience a by-gone world lost in the wars of the past thirty years.

For nearly a year (1933-34), young Robert Byron traveled from Venice to Cyprus to Syria Iraq, Iran and into Afganistan. He ended his journey at the Qabus Tower in Peshwar – a place he affixed with the name Oxiana, the country of the Oxus, ancient name of the Amu Darya.
He and his travel companion Christopher Sykes were architecture-bound, exploring many of the great structures that are now listed as World Heritage sites. Byron at once comes off as one of the pretentious pricks Waugh seemed to adore, a touchingly empathetic observer, a master of architecture and hater of the typical tourist (the railing against both Venice and the Taj Majal are quite fun). It is not until he reaches Iran that we start to see Byron at his most joyful, taking us from mosque to mosque and describing them in rich and lyrical detail.
If Byron had not been lost in a U-Boat attack during World War II, one wonders what other great books he would have produced.
19. A Time of Gifts. Patrick Leigh Fermor.
At the same time that Byron was travelling across Central Asia, 18-year old Patrick Leigh Fermor set out from the Hook of Holland and walked all the way to Constantinople. This book takes him to the middle Danube. The second volume in the series, "Between the Woods and the Water" didn't appear until 1986. The final installment has never shown up. Fermor died just this past June at the ripe old age of 96. And yes, this is the Fermor who, ten years later, parachuted into Crete, disguised himself as a shepherd, captured General Kreipe and trundled him off to England.
Along the way, Fermor slept in barns and under bridges, in monasteries and as the guest of old-world landed gentry. The characters he meets are nearly circus-like and much of the prose quite picaresque. He saw a Europe now completely lost. A Europe destroyed by Hitler and the war.
Apparently, this book was not written until forty years after the journey. It seems that (and this could be apocryphal) Fermor lost his journal in Romania (after falling in love with a Greek princess and living in a windmill….). It was found and returned to him twenty some years later. The book that he wrote at the age of 58 instead of 18 was then full of reflection, erudite discussions of art, architecture, archaeology and history (real and not), his masterful use of the English language and a life of rich learning. It makes for a stunning read.
Another beautiful book.
20. A Short Walk in the Hindu Kush. Eric Newby.
Surprisingly, even though I am a lover of mountains and trekking and, to be quite honest, would go just about anywhere, the Hindu Kush hasn't really topped my Bucket List. I'm glad it did for Eric Newby however.
A former SBS officer, Newby, middle-aged, well-off and sick to death of his job in the fashion industry leaves (companion in tow) to scale a never-conquered mountain (Mir Samir) in one of the most remote regions of the planet. And they know nothing of climbing.
In 1958 it had already been over twenty years since Byron had passed by the area and, as far as we know, Newby was the first European to set his foot in the area since. So it makes for a nice follow up to Oxiana. This is a hilarious book, but also one of stark and powerful observation. Two or three sentences often suffice for a satisfying snapshot of place.
Thankfully, although Waugh wrote the introduction to the book, Newby avoids the childishly acidic and solipsistic qualities of Waugh and his ilk. Newby is self-effacing, humble and brilliantly observant. The climbing sections will have experienced climbers shaking their heads and the rest of us sweating.

21. Blue Highways: A Journey into America. William Least Heat-Moon.
In 1978, at 38 years old, Least Heat-Moon lost both his job and his wife and so, taking the route of many a man gone astray, he set out on the road. Outfitting an old van with some simple comforts and a stack of books, he set off on a three-month, 13,000-mile journey around America on the "Blue Highways", the out-of-the-way roads marked blue in the old Rand-McNally Atlas.
A literary feast of description, "Blue Highways" is well-researched and informative. Least Heat-Moon also has an uncanny ability to find or run-into people just like him…people who have lost themselves. Thankfully, he finds himself. The self-acceptance he gains along the way is immensely satisfying because it is so honest. So is the fact that Least Heat-Moon doesn't come off at the most likeable fella. He seemed to me angry and bitter and critical – and also less-than forthcoming about his literary intentions when he meets people on the way. He hates cities and crowds and bemoans the McChanges coming to the America at that time. While troubling at times, there is a thick authenticity about it all. The guy has an opinion. There is nothing wrong with that.
I was fortunate to meet Bill Trogdon (aka William Least Heat-Moon) several years ago. Lively and engaging, we had a great conversation about another of his masterful works "River Horse". He was not the slight jerk I might have imagined from the book. And the book, you will find, is not less relevant today…almost 40 years later…than is was when it appeared in the stores when I was twelve years old.
##
Editors Note: This Best Travel Books feature originally appeared here in the summer of 2011 as a four-part series.